Researchers from Harvard Medical School and the Broad Institute of MIT and Harvard have uncovered unexpectedly complex patterns in the T lymphocyte responses that individual people mount, reflecting environmental influences as well as a genetic component. The study lays the groundwork for further explorations into the relative contributions of genes and their environment on immunological processes, the scientists said, which could illuminate autoimmune disease and its genetic underpinnings.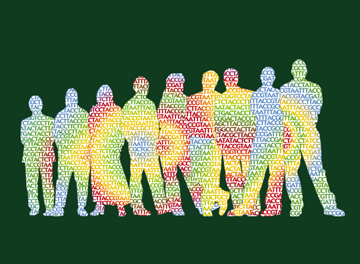 The findings are reported in Science and stem from the ImmVar Project, a wide-ranging analysis of variation in gene expression in the immune system. Christophe Benoist, Morton Grove-Rasmussen Professor of Immunohematology at HMS, and Aviv Regev, a Broad Institute core member, an associate professor at MIT, and  Howard Hughes Medical Institute investigator, led the third and final phase, which focused on CD4+ T cells, immune cells that are major players in autoimmune disease.
In this study, after the scientists accounted to the best possible extent for environmental influences and immunological history, they still found that the ancestry of the donor significantly affected T cell responses. "There is a signature of variation in adaptive immune response," Benoist said. "In general, there is stronger activation of some genes in people of African ancestry, in particular for a type of response in T helper 17 (Th17) cells that tend to protect us from microbes that enter airways or the intestinal tract.  Those responses are also highly involved in autoimmune disease." 
"The combination of careful immunological work, high-throughout assays, and sophisticated analytics essential to dissect such a complex system could only have happened within the partnership of the ImmVar consortium, bringing together the expertise of immunologists and clinicians in the Harvard-affiliated hospitals with genomics and computational experts at the Broad and MIT," Regev said.