From federal support, groundbreaking research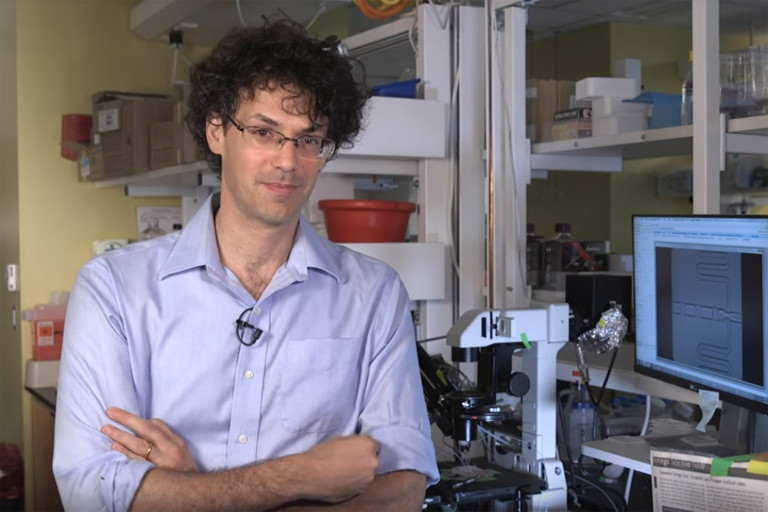 Latest budget allocations allow Harvard scientists to push toward fresh discoveries
For Allon Klein, federal scientific research funding allowed him to build a microscale device to analyze single cells affected by disease, adding new precision to understanding how cancer causes things to go wrong in the human body.
For Shelly Greenfield, federal dollars meant being able to investigate and develop a new substance-use-disorder treatment program, filling a gap in women's care amid a spreading opioid epidemic.
For Conor Walsh, government financial support meant being able to assemble large, interdisciplinary teams to develop soft, wearable robotics that can help those disabled by stroke and other conditions, and even boost the abilities of healthy people — such as soldiers — who work under challenging conditions.
The research of those and thousands of other investigators at institutions across the United States represents a rare spending priority valued by lawmakers of both parties, according to the chairman of a key House subcommittee. That's why, when statutory spending caps were eased earlier this year, lawmakers looked to boost the bottom line for agencies that finance research into human health, engineering, energy, and other areas.
"In an era where we're very divided, it's nice to find an area where people will really work hard to see what we can do to make an investment here, [and ponder] what tough choices do we have to make elsewhere in the budget," said U.S. Rep. Tom Cole, R-Okla., who chairs the House Appropriations Committee's subcommittee that oversees the budget of the National Institutes of Health (NIH), a major source of funds for life science and medical research. "It's something that Democrats and Republicans like to work on together."
Read more here: https://news.harvard.edu/gazette/story/2018/05/from-federal-support-comes-groundbreaking-harvard-research/?utm_source=SilverpopMailing&utm_medium=email&utm_campaign=Daily%20Gazette%2020180509