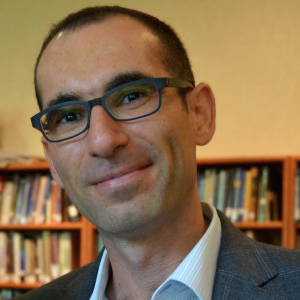 Assistant Professor of Immunology and Infectious Diseases
We study how pathogens evolve and spread through populations, using genomics, mathematical modeling, and epidemiological tools.
Harvard University School of Public Health
Building 1, Room 715
665 Huntington Ave
Boston, MA 02115
Tel: 617-432-2275
Email: ygrad@hsph.harvard.edu
Website:
http://www.hsph.harvard.edu/yonatan-grad/
Lab Size: Between 5 and 10
Summary:
The Grad laboratory studies how pathogens evolve and spread through populations with the motivation of improving clinical and public health strategies for decreasing the burden of disease. To date, our efforts have focused on several pathogens, including Neisseria gonorrhoeae, respiratory syncytial virus, and E. coli. We aim to use a variety of methods, including genomics, epidemiological tools, and microbiology to define the dynamics of spread and characterize the genotypic and phenotypic diversity of the pathogens.
Publications:
Grad YH, Lipsitch M. Epidemiologic data and pathogen genome sequences: a powerful synergy for public health. Genome Biol. 2014 Nov 18;15(11):538. PubMed PMID: 25418119; PubMed Central PMCID: PMC4282151.
Johnson SR, Grad Y, Ganakammal SR, Burroughs M, Frace M, et al. In Vitro selection of Neisseria gonorrhoeae mutants with elevated MIC values and increased resistance to cephalosporins. Antimicrob Agents Chemother. 2014 Nov;58(11):6986-9. PubMed PMID: 25199775; PubMed Central PMCID: PMC4249396.
Watkins ER, Grad YH, Gupta S, Buckee CO. Contrasting within- and between-host immune selection shapes Neisseria Opa repertoires. Sci Rep. 2014 Oct 9;4:6554. PubMed PMID: 25296566.
Grad YH, Newman R, Zody M, Yang X, Murphy R, et al. Within-host whole-genome deep sequencing and diversity analysis of human respiratory syncytial virus infection reveals dynamics of genomic diversity in the absence and presence of immune pressure. J Virol. 2014 Jul;88(13):7286-93. PubMed PMID: 24741088; PubMed Central PMCID: PMC4054443.
Grad YH, Kirkcaldy RD, Trees D, Dordel J, Harris SR, et al. Genomic epidemiology of Neisseria gonorrhoeae with reduced susceptibility to cefixime in the USA: a retrospective observational study. Lancet Infect Dis. 2014 Mar;14(3):220-6. PubMed PMID: 24462211; PubMed Central PMCID: PMC4030102.